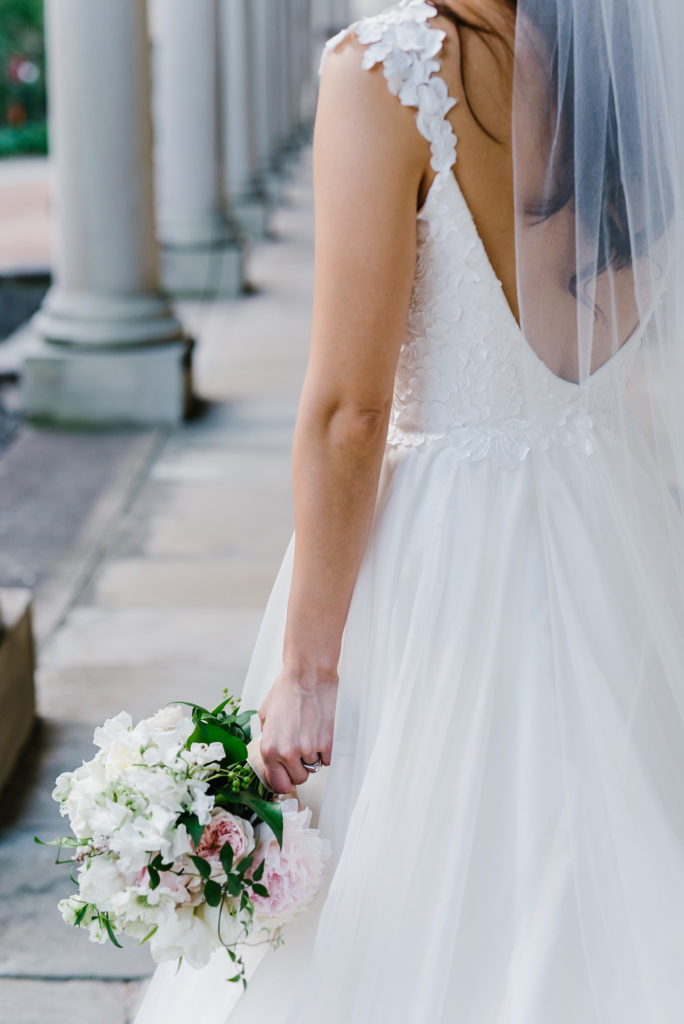 Your dream dress will look like a nightmare if it does not fit properly. And to ensure a perfect fit, quality wedding dress alterations is a must.
With years of wedding dress alterations experience, I have turned mermaids into princesses, changed vintage into modern, and helped calm many bridal nerves.
I understand how to work with different materials and fabric to make them fit in a way that enhances and flatters your figure. Even with the same dress, every alteration is custom-made to the bride's body and goals.
To me, the most important part of bridal alterations is in the first fitting. Anyone who can handle a sewing machine can shorten a hem. But not everyone has the eye to see what areas need adjusting and the patience to do the measurements and fitting properly. I believe that when the fitting and pinning are done correctly to suit your figure, the result of the alterations will be felt once you put the dress on.
I will work with you to achieve the look you want without sacrificing on comfort. Your wedding dress should not only look special but also fit like a glove on your big day, so you can feel confident and not worry about something gaping.
I have worked on bridal dresses ranging from Vera Wang, Augusta Jones, Elizabeth De Varga, Pronovias, Peter Trends, Halo, Henry Roth and more. My services extend to the whole bridal party.
Any wedding dress alterations can be done – it's just a matter of how much work and labour is involved, and whether you think it's worth doing for the cost.
Appointments are essential. Please call me on 0415 139 543 or email me at sarah@sarahtai.com
Alternatively, you can find me on my Facebook page.